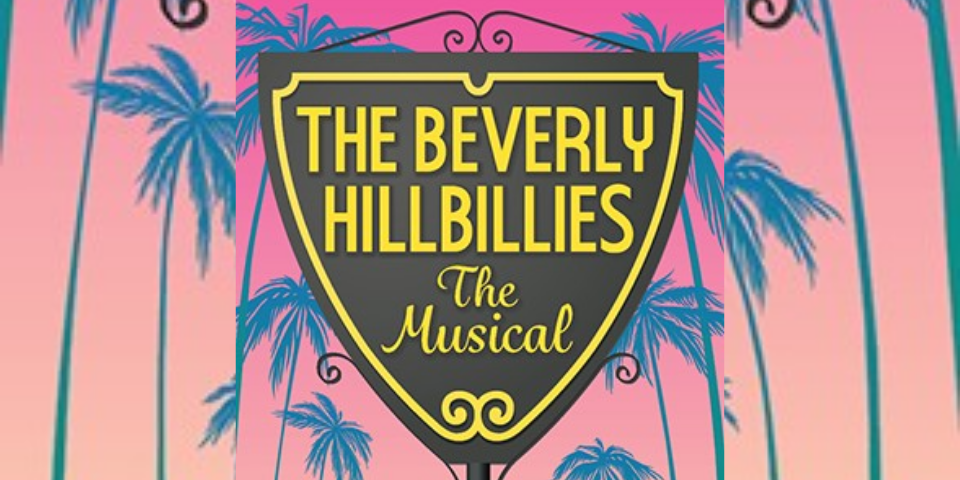 NEW! The Beverly Hillbillies - The Musical
26 Nov
NOW AVAILABLE TO PERFORM
Book by Amanda Rogers. Music and lyrics by Gregg Opelka. Based on the television show by Paul Henning.
Full-length Musical, Comedy
CASTING: 5M, 6F, extras as desired.
When 17-year-old Elly May Clampett's father, Jed, unexpectedly strikes it rich, he moves his family from the Ozarks to Beverly Hills, California. Suddenly torn from her pig-farmer fiancé, Lyle, the beautiful but naïve tomboy is thrown into a world of debutante balls, polo matches and people mainly concerned with their place in society. Nearly taken in by a couple of scheming ne'er-do-wells—including seductive bad boy Justin—Elly proves traditional country virtue triumphs over slick city vice. She even manages to teach the villains a lesson in mercy. Elly's cantankerous Granny is there to put her two cents in, usually unsolicited. And cousin Jethro, a lovable galoot, comes to the rescue of a young L.A. damsel in distress. All while banker Millburn Drysdale and his faithful girl Friday, Jane Hathaway, do everything they can to keep Jed—and his millions—from leaving Beverly Hills. The Beverly Hillbillies, The Musical is a story about compassion and tolerance—with a little moonshine and Ozark stompin' thrown in to spice it all up.
RELATED TITLES
David Rogers. Based on the television program by Paul Henning.
Full Length Play, Comedy
CASTING: 9M, 12F
The lovable Clampett family rides onto your stage for an evening of hillbilly hilarity.
Starting in the Clampett's mountain cabin (a small set placed inside the larger set), the play follows them through the discovery of oil, their improbably invasion of hi-falutin' Beverly Hills society and the absurd adventures and ridiculous romances they encounter there. They and the people they meet in "Californy" provide challenging characterizations for your cast.
Amanda Rogers
Full Length Play, Comedy
CASTING: 3M, 4F
Family therapist, Dr. Phoebe Gardner, has written a groundbreaking book entitled Brutal Honesty, which is about to be released nationwide. Anticipated to be an international bestseller and the newest rage in pop psychology, a high profile television newsmagazine is planning a one-hour special at her home.
Will Phoebe's family successfully exemplify her life's work before millions of TV viewers? Or will the family devastate her reputation and end her career? Phoebe discovers that the state of her family's mental health is the key to her own.
"Intelligent, laugh-aloud theatre." -- The Herald-Times, Bloomington, Ind.
Music and Lyrics by Gregg Opelka. Book by Hank Boland and Todd Mueller.
Full Length Musical, Comedy, 1930s
CASTING: 3M, 3F
New York City, 1939. There's a mystery at Bailey's restaurant, one of Gotham's top dining establishments, and it's up to Katharine Hawks, the New York Herald-Tribune's Pulitzer Prize-winning ace reporter, to solve it! J. P. Thompson, editor of the struggling Herald-Tribune is desperately searching for a way to increase circulation.
Across town, Stewart Bailey is simultaneously mourning the death of his father and preparing for his imminent wedding to socialite golddigger Tiffany Vandervanden. Stewart has just inherited his father's restaurant, the success of which was built on its famous soup du jour. There's only one catch: Stewart's father took the recipe with him to the grave, and Stewart -- along with everyone else in the story -- winds up searching wildly for the missing recipe. Editor Thompson decides he, too, must have the secret recipe to solve his paper's circulation problems.
Winning songs, lightning-fast dialogue in the Tracy-Hepburn tradition, and a great plot are the delicious ingredients of this delightful tribute to 1930s screwball comedies.
Music and Lyrics by Gregg Opelka. Book by Hank Boland and Todd Mueller.
Full Length Musical, Comedy, Contemporary
CASTING: 5M
The fun-loving monks of Saint Bernard's monastery are in a jam. Abbot Costello and his four beleaguered brethren have just learned that a real-estate developer is about to turn their monastery into a gambling hall called Bernie's Casino Royale. Unless the merry Men in Brown can raise $250,000 dollars by midnight, they are done for.
Book by Hank Boland and Todd Mueller. Music and Lyrics by Gregg Opelka.
Full Length Musical, Comedy, Contemporary
CASTING: 5M
Everyone loves a revenge story. That's right -- your favorite devil is back for a second shot at the beloved brothers of St. Bernard's.