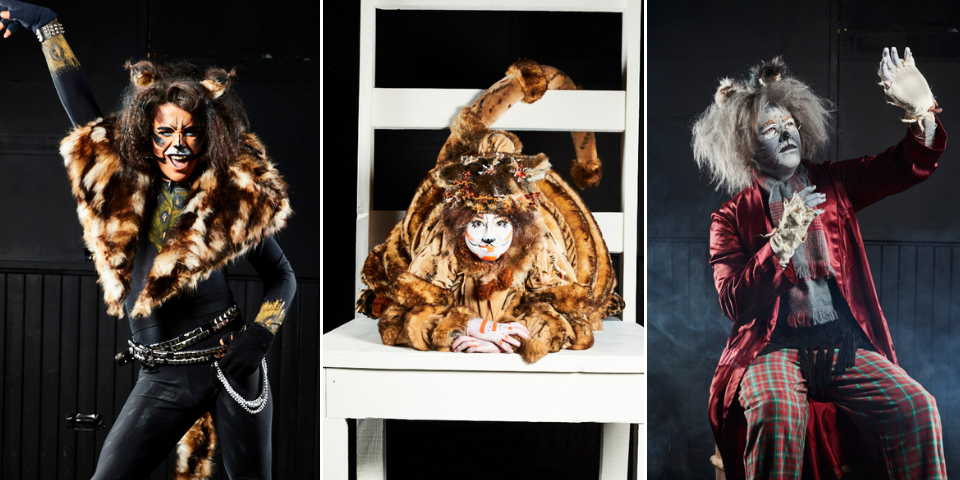 We want to hear from little CATS fans!
4 May
Do you have a primary school child or children that know and love the musical, CATS or have performed a version of it?
CATS celebrates its 40th anniversary on May 11th and The Really Useful Group is putting together some very special video content to help mark the occasion.
If you and your child would like to be a part of this we'd love to hear from you.
CLICK HERE
to register your interest via email (cats@reallyuseful.com) with 'Cats 40th Anniversary' as the subject. The CATS marketing team contact you with instructions on what to submit, how to submit it, and some important T&Cs.
Photos : Tribe Youth Theatre / Bendigo Theatre Company
L to R: Abe Geyer (16) Rum Tum Tugger, Lucy Kitching (16) Old Gumbie Cat, Max Beever (19) Gus.
Photo credit: David Field, Shooter Photos and Film.