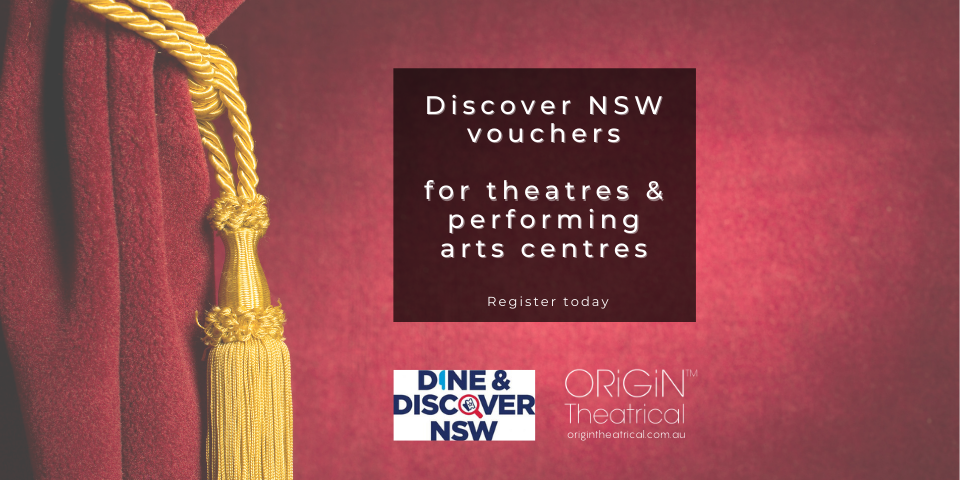 Discover NSW theatre vouchers
29 Mar
The NSW Goverment Dine and Discover voucher is now in operation.
Your theatre can register to become eligible to receive the $25 vouchers from your patrons.
To be eligible you the need the following:
An active ABN.
Ensure your details are correct on the Australian Business Register before registering operate in NSW be registered as COVID Safe.
Have a COVID-19 Safety Plan in place.
This applies to live music operations, performing arts operations, theatres and entertainment centres.
To participate in Dine & Discover NSW you'll also need a phone or tablet to scan and accept vouchers using the Service NSW for Business app. Service NSW will provide app details to businesses accepted into the scheme.