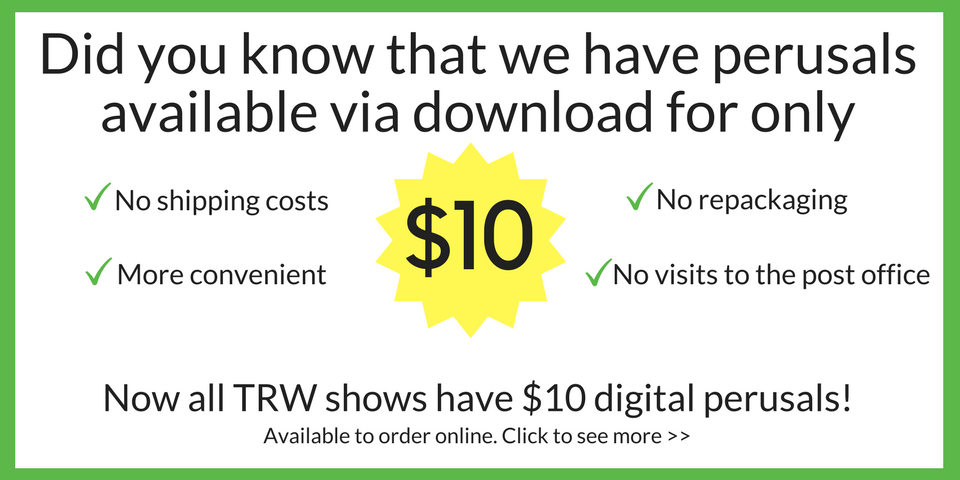 Perusal downloads only $10
7 Dec
Did you know that we have perusals available via digital download for only $10?
No shipping costs
No repackaging
More convenient
No visits to the post office
The Addams Family
All Shook Up
Big Fish
Curtains
Forbidden Broadway
Ghost The Musical
Grease
Memphis
Monty Python's Spamalot
Not The Messiah
Pass The Butler
and many more...
TRW is continuously working to make your production as successful and stress free as possible. To help you accomplish this, we have solved a pain point that has been around for far too long: rental materials. Our rehearsal and performance materials are not rentals, they are yours to keep. This means there is no deposit required, no erasing needed, and no need to ship back the materials.No more bugging performers to turn in their scripts. Now is the time to go forth and highlight and write in pen. We hope you are as excited about this change as we are!
Other shows with $10 digital perusals
$10 perusal downloads are available to order online in the Available Materials section of the show page.