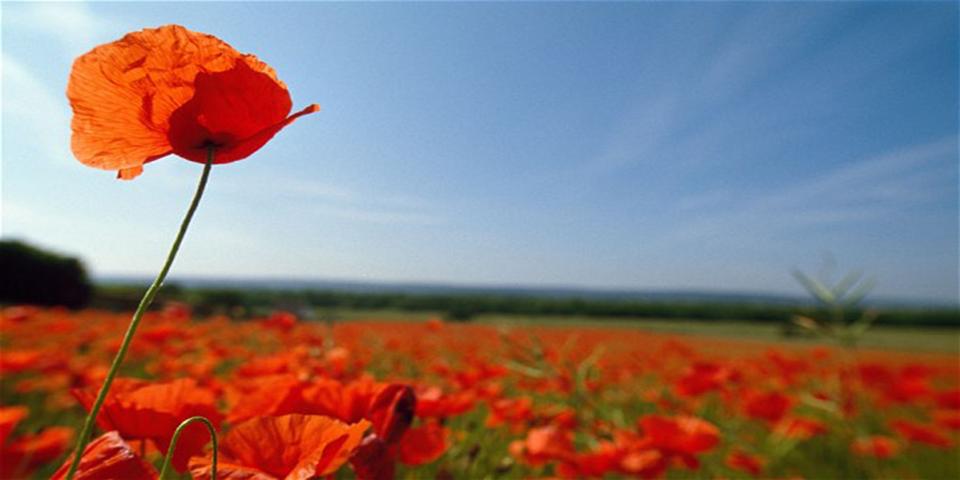 Plays of War and Remembrance
19 Apr
If you're planning on marking this centenary in your theatrical group, here are some plays written about conflict, currently available to licence.
Lest We Forget.
By Dorian Mode
Full Length Play, Drama, 1980s, 1910s / WWI
CASTING: 4M, 2F
By Ian Hislop and Nick Newman
Full Length Play, Drama, Biography, 1910s / WWI
CASTING: 6M, 1F
In a bombed out building during the First World War in the French town of Ypres (mispronounced Wipers by British soldiers), two officers discover a printing press and create a newspaper for the troops. Far from being a sombre journal about life in the trenches, they produced a resolutely cheerful, subversive and very funny newspaper designed to lift the spirits of the men on the front line.
By Sebastian Faulks, adapted by Rachel Wagstaff
Full Length Play, Drama, 1910s / WWI
CASTING: 11M, 3F
As a young man, Stephen Wraysford was caught up in an all-consuming love affair in Ameins, France. As the First World War unfolds, Stephen finds himself pulled closer and closer back to Ameins, back to the Valley of the Somme. This is a tale of one man's quest to understand how far mankind can go and still call itself human.
Adapted by David Wood, from the novel by Michelle Magorian
Full Length Play, Drama, 1940s / WWII
CASTING: 7M, 6F
By David Croft and Jimmy Perry
Full Length Play, Comedy, 1940s / WWII
CASTING: 9M, 3F, 10M or F
The classic BBC TV comedy series of the Home Guard of Walmington-on-Sea who battle daily against the Germans and local ARP Warden Hodges, comes to the stage complete with all the well-loved characters.
By Lynn Brittney
Short Play, Drama, 1910s / WWI
CASTING: 3M, 3F
Lady Marjorie and her husband, Sir Edwin, regularly hold a summer ball at their country residence -- as do many other landed gentry in the summer of 1914. But, of course, this time, the revels are haunted by the spectre of impending war and only a few of the guests, like middle aged country solicitor, Tom Pritchard, who has volunteered for the army, have any idea of how devastating this world conflict will become.
By Alan Marshall
Short Play, Drama, 1910s / WWI
CASTING: 3M, 3F
Every year, the Pye family, like many other families, has a photograph taken in a studio and sends copies to relatives. In 1914, this is a very special photograph, because John Pye, the son of the family, has volunteered to fight in France and he has just been issued with his uniform. Nothing will ever be the same again...
By Lynn Brittney
Short Play, Drama, 1910s / WWI
CASTING: 2M, 4F
The Battle of Fromelles took place on the days of July 19th and 20th, 1916, and came to be known as "the worst 24 hours in Australia's entire history." Over five-and-a-half-thousand Australian soldiers were killed, wounded or taken prisoner due to an "error" by the British High Command. This play recounts the story of a fictional 'first body' in the shape of Mick Feeney -- stubborn Australian miner from Ballarat, who volunteered, even though he was in his late 30s.
Listen to this moving tribute written and performed by Craig Smith and filmed by Paroa School in New Zealand.