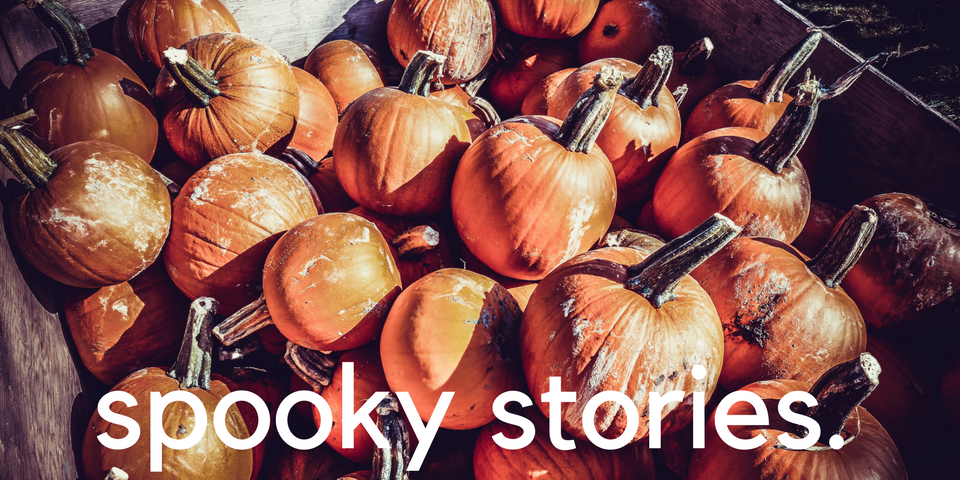 Spine-Tingling Plays for Halloween
18 Oct
October is the month of Halloween. Get in the spirit with some spooky stories.
By Qui Nguyen
Full Length Play, Horror, Comedy
CASTING: 3M, 3F
When young Lewis Diaz accidentally resurrects the soul of a brutally slain girl named Alice, he unwittingly unleashes a literal hell on Earth. Now, with every imaginable kind of demon, monster, and killer ravaging his small town, it's up to Lewis and his newly undead companion to protect his classmates -- including longtime crush Margaret -- from becoming freshly slaughtered carcasses.
By Jonathan Dorf
Short Play, Comedy, Contemporary
CASTING: 3M, 8F, 1M or F
By Philip Meeks
Full Length Play, Mystery/Thriller, 1900-1910
CASTING: 1M, 2F
As midnight swiftly approaches, Edith gives a reading of her work. Not one of her cherished children's tales, but her terrifying early horror stories. As the stories unfold it becomes clear all is not what it seems... Someone in the attic is hiding a deadly secret.
By Lori Allen Ohm
Full Length Play, Horror
CASTING: 12M, 5F, 11M or F
Fall out from a satellite probe shot to Venus returns to Eath carrying a mysterious radiation that transforms the unburied dead into flesh-eating zombies. Seven people trapped in an isolated farmhouse, held hostage by the ravenous ghouls, begin to turn on each other as the dead encroach.
A gripping terror-filled monochromatic play that brings all the fright of the cult classic to life. This blend of thrilling horror laced with touches of black humour envelops the audience in the action and unfolds into a shocking theatrical ending.
By Ray Bradbury
Full Length Play, Drama
CASTING: 9M, 5F
Adapting his own literary classic for the stage, Ray Bradbury weaves a classic tale of good and evil, perfectly capturing the wonder of youth and Octobers of skies orange and ash gray at twilight. For those who still dream and remember, the show is about to begin.
By Peter Bloedel, Christa Crewdson, Hillary DePiano, Jonathan Dorf, Patrick Greene, Alan Haehnel, Ian McWethy, Ed Monk, Rebecca Schlossberg, and Don Zolidis
Collection, Short Plays, Comedy, Contemporary
CASTING: 8M, 8F, 14M or F
Every spooky tale in this collection has a twist, whether it's what detention looks like in a school for the supernatural, what happens when a slasher-movie junkie tries to track down a killer, the incredible secret of the trick-or-treater dressed normally who wants candy anyway, or the only thing that scares ghosts.