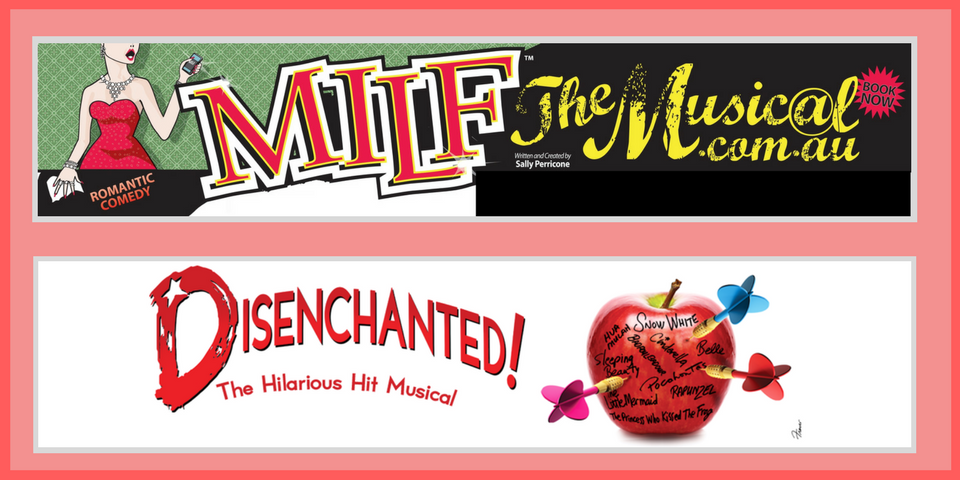 NEW TO LICENCE!


3 Apr
Written and Created by Sally Perricone
Full Length Musical, Comedy, Contemporary
CASTING: 3F, 3M, 8+ ensemble
MILF - The Musical is a hilarious story of a housewife and mother, Kate, whose life is shattered by revelations of her husband's alleged infidelity by way of the social media website, "Face Page."

Enter Roxy, Kate's old college friend, who has been living the international glamour life Kate dream about. Roxy's solution is to whisk Kate off to the other side of the world and to show her she could lead the life she's always dreamed of and teach her husband a lesson. But is that what Kate really wants?

Featuring a contemporary and totally original score that covers blues, disco, pop and even Latin genres, MILF will resonate with any female over 30 who can "feel it slipping away!!"

"Insightful, genuinely hilarious one-liners..."
--Stage Whispers

"...a zany romp with an actual story, interwoven with a slightly retro-style R&B soundtrack."
-- Stage Whispers
Book, Music and Lyrics by Dennis T. Giacino
Full Length Musical, Comedy, Fantasy
CASTING: 6F
Poisoned apples. Glass slippers. Who needs 'em?! Not Snow White and her posse of disenchanted princesses in this hilarious hit musical that is anything but Grimm. Forget the princesses you think you know. When these royal renegades toss of their tiaras, this hilariously subversive, not-for-the-kiddies musical cleverly reveals what happened "ever after!"

Disenchanted is a popular, fun-loving, hilarious musical revue proving that happily-ever-after can be a royal pain in the arse!

"Think 'Bridesmaids' for Disney Princesses!"
-- Broadway Box
"Funny and a touch Wicked, with a pop score that delivers to great comic effect!"
-- The Huffington Post
NOMINEE! 2015 Outer Critics Circle Award for Outstanding Off-Broadway Musical
NOMINEE! 2015 Off-Broadway Alliance Award for Best New Musical
"Funny!" "Awesome!" "Fabulous!" "Amazing!"
Check out what audiences are saying about DISENCHANTED!