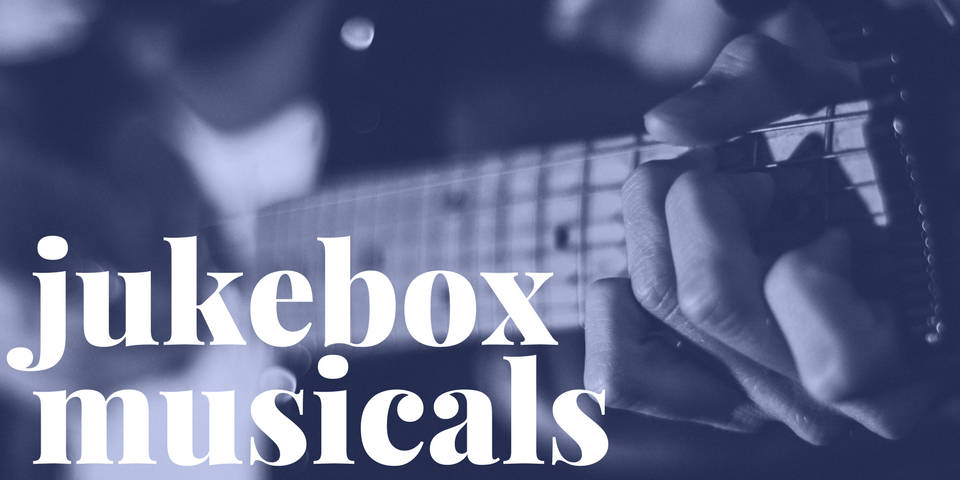 Celebrate Your Favourite Icons with these Jukebox Musicals
15 Aug
Forty years ago, the world lost one of the greats in Elvis.
So why not revisit the hip-swivelin' musical inspired by Elvis and his iconic music, ALL SHOOK UP? As well as some of the other jukebox musicals inspired by the lives and timeless music of some of our favourite performers.
What better way to celebrate your favourite musician than with a jukebox musical?
---
Book by Joe DiPietro. Inspired by and Featuring the Songs of Elvis Presley.
Full Length Musical, Drama, 1950's
CASTING: 5M, 5F
It's 1955, and into a square little town in a square little state rides a guitar-playing roustabout who changes everything and everyone he meets in this hip-swiveling, lip-curling musical fantasy that'll have you jumpin' out of your blue suede shoes with such classics as "Heartbreak Hotel," "Jailhouse Rock," and "Don't Be Cruel."
Created by Richard Maltby, Jr. Conceived by Bill Meade.
Full Length Musical, Drama
CASTING: 4M, 4F
From the iconic songbook of Johnny Cash comes this unique musical about love and faith, struggle and success, rowdiness and redemption, and home and family. A set of gifted singers and instrumentalists sing through some of the greatest songs of one of America's most brilliant singer/songwriters. Though he is never impersonated, his remarkable life story is told through his music, climaxing in a concert that will both move and exhilarate!
Book by Ben H. Winters and Erik Jackson. Music by Neil Sedaka. Lyrics by Howard Greenfield and Philip Cody.
Full Length Musical, Comedy, 1960's
CASTING: 3M, 3F
Set in a Catskills resort in 1960, this is the sweetly comic story of Lois and Marge, two friends from Brooklyn in search of good times and romance over one wild Labor Day weekend. The score showcases 18 Neil Sedaka classics, including "Where the Boys Are," "Sweet Sixteen," "Calendar Girl," "Love Will Keep Us Together," and of course, the chart-topping title song.
Words and Music by Leiber and Stoller
Full Length Musical, Revue, Contemporary
CASTING: 5M, 4F
Leiber and Stoller, as much as anyone, virtually invented rock 'n' roll, and now their songs provide the basis for an electrifying entertainment that illuminates a golden age of American culture. In an idealized 50's setting, the classic themes of love won, lost and imagined blend with hilarious set pieces and slice-of-life emotions. Featuring nearly 40 of the greatest songs ever recorded, Smokey Joe's Cafe isn't just great pop music -- it's compelling musical theatre.
Book by John-Michael Howson, David Mitchell, Melvyn Morrow
Full Length Musical, Drama, 1950's, 1960's
CASTING: 8M, 10F
In the 1950's a star-struck, plain and dumpy London schoolgirl imagines she could become a glamorous movie idol. Her parents tell her that her fantasies will never come true and not to dream the impossible dream. But nothing deters her. Blessed with an amazing voice and talent, she sets out to become a singer and a star. Soon, plain Mary O'Brien has transformed herself into the blonde pop icon, Dusty Springfield. But while Dusty, the gorgeous blonde star, is the image the world sees, it is an illusion behind which little Mary O'Brien still lives; the alter ego from which Dusty can never escape and who remains with her throughout her life.
Book by John-Michael Howson, David Mitchell and Melvyn Morrow.
Full Length Musical, Australian, Drama, 1950's
CASTING: 15M, 3F
Johnny O'Keefe wants to conquer the world. He never actually does, but that's beside the point. His career gives him spectacular highs and tragic lows. He battles drugs, alcohol, mental illness and a shocking care accident. But he never gives up the fight. Johnny's rise, fall and rise again is a great Aussie musical epic. This musical charts the beginning of teenage culture in Australia. It charts the beginning of Australian rock. It tells the story of a young man setting out on the journey of his life with dynamism, verve and ambition.