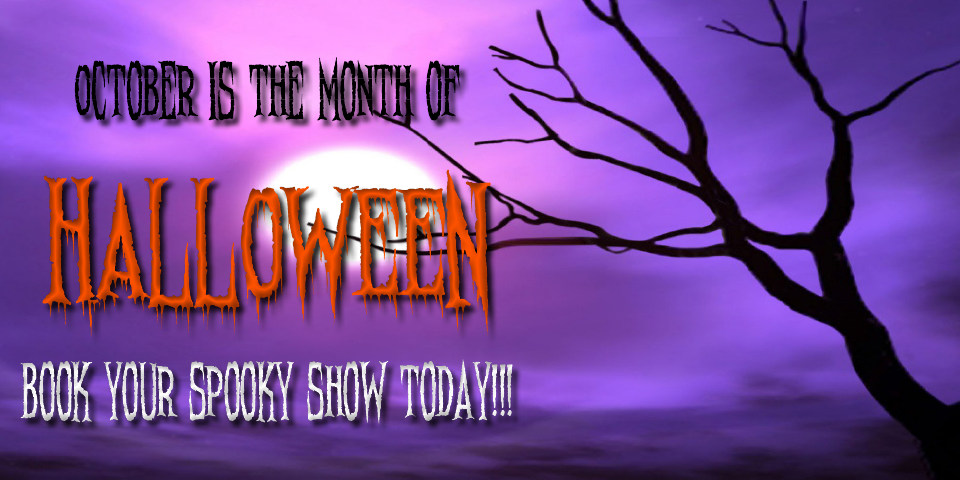 ORiGiN Theatrical's Month of Spooky Stories
5 Oct
Did you know? Halloween's origins date back over 2,000 years to the time of the Celts, who believed that on the night before the new year, the boundary between the worlds of the living and dead became blurred. We now know that Halloween is in fact the time for little ghosts and goblins to take to the streets, asking for lollies and scaring one another silly. Spooky stories are told around fires, scary movies appear in theatres and pumpkins are carved into jack-o'-lanterns. Here's a bunch of spooky stories we've handpicked just for you.
SPECIAL OFFER - FREE Perusal and 10% off scripts if 10 or more of any combination of scripts are bought. (Offer ends midnight, 31/10/16)
---
Book by Lawrence D. Cohen. Lyrics by Dean Pitchford. Music by Michael Gore.
Full Length Musical, Drama, Contemporary
CASTING: 2M, 5F
Carrie White is a misfit. At school, she's an outcast who's bullied by the popular crowd, and virtually invisible to everyone else. At home, she's at the mercy of her loving but cruelly over-protective mother. But Carrie's just discovered she's got a special power, and if pushed too far, she's not afraid to use it...
By Stephen Dolginoff.
Full Length Musical, Comedy, Parody/Spoof, 1920s, 1930s, 1970s
CASTING: 4M, 1F
A musical triple-feature inspired by three monstrously true, behind-the-scenes tales of the most famous monster movies in cinema history! Will all of these men triumph while fighting for their art against the various demons they must face? As these famous monster makers each discover -- sometimes real life can be even more frightening than the movies!
Book, Music and Lyrics by Mark Friedman and Janet Yates Vogt
Full Length Musical, Melodrama, Comedy, Present Day, 18th Century
CASTING: 5M, 5F, 7M or F
On Halloween night, when three modern-day kids decide to trick or treat at the old "Crane House," they are magically transported right into the middle of the classic tale of Ichabod Crane, Brom Bones, Katie Van Tassel, and - of course - the Headless Horseman! Lost of spooky and hilarious moments in this far-out time travel tale, as the three kids cope with life in 1790, goblins, and how to find their way back home.
Book and Lyrics by Jeffrey Jackson. Music by Mark Baron.
Full Length Musical, Drama
CASTING: 7M, 4F, 3M or F
In this quest to discover the secret of life, Victor Frankenstein, a brilliant young scientist, creates a human of his own design that turns out to instead be a horrifying beast. With earnest ballads and soaring ensemble numbers, this compelling new musical brings the suspense and romance of the classic tale to life in a uniquely faithful, yet thoroughly innovative adaptation of Mary Shelley's original novel.
By Arnold Ridley.
Full Length Play, Mystery/Thriller, Drama, 1920s
CASTING: 7M, 4F
A very silly young man accidentally strands six passengers at a small Cornish wayside station. Despite the psychic stationmaster's weird stories of a ghost train, they decide to stay the night in the waiting-room. Soon they regret this decision as ghostly and not so ghostly apparitions materialize before the young man reveals the true reason behind the night's events.
By Lori Allen Ohm.
Full Length Play, Horror
CASTING: 12M, 5F, 11M or F
Fall out from a satellite probe shot to Venus returns to Earth carrying a mysterious radiation that transforms the unburied dead into flesh-eating zombies. Seven people trapped in an isolated farmhouse, held hostage by the ravenous ghouls, begin to turn on each other as the dead encroach.
---
Looking for something else? Keep an eye out for more spooky stories throughout October!