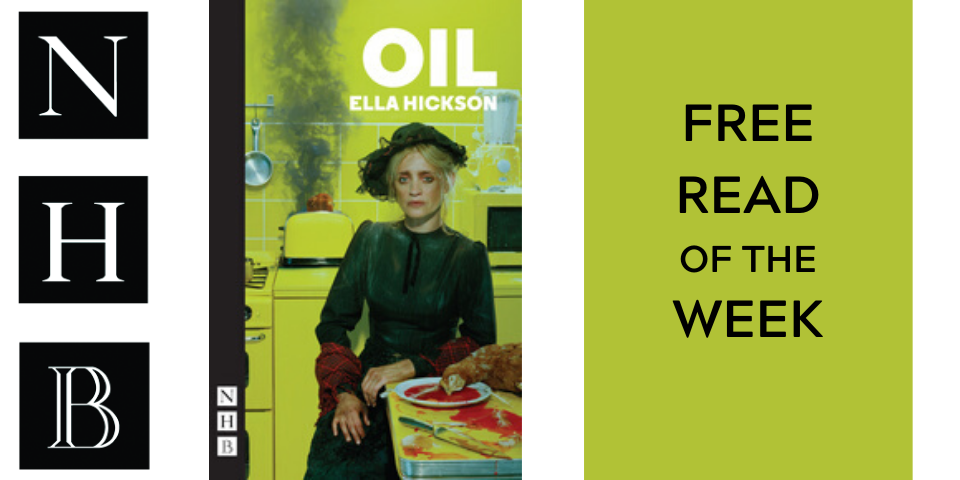 Free Read Friday: OIL by Ella Hickson
30 Apr
Full Length Play, Drama
CASTING: 5M, 5F
Oil follows the lives of one woman and her daughter in an epic, hurtling collision of empire, history and family.
Ella Hickson's explosive play drills deep into the world's relationship with this finite resource.

It is "the single most gloriously audacious piece of playwriting of the last few years" Evening Standard.
REVIEWS
"Hugely imaginative? I can't get it out of my mind."
Independent

"Highly intelligent and bursting with predictions of the path we are leading each other down."
A Younger Theatre

"Bold, playful and scorchingly ambitious... Hickson suspends the normal rules of realism to pursue big ideas... a remarkable play that... contains one of the best theatrical mother-daughter relationships of recent years."
The Guardian

"An audacious epic? a huge, ambitious study of co-dependency: mother and daughter, man and machine, east and west, Britain and empire."
Time Out
Premiere Production: Almeida Theatre, London, 2016.