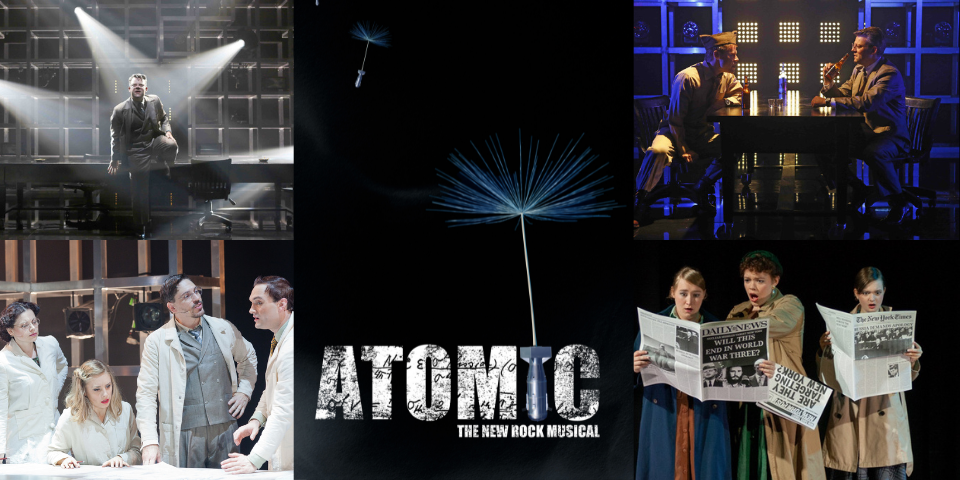 ATOMIC THE MUSICAL
27 Jul
The untold story of physicist Leo Szilard who unlocks the secret of atomic power.
ATOMIC THE MUSICAL blasts open the doors of The Manhattan Project.
Book and Lyrics by Danny Ginges. Music and Lyrics by Philip Foxman.
Casting: 5M, 2F
Full Length Musical
Historical, Drama, Biography, 1940s / WWII, Australian writers
For Robert Oppenheimer, the bomb is his ticket to the recognition his brilliance deserves, but Leo Szilard sees the future and science as the way he's going to save it.
A brilliant scientist flees Nazi Germany for America with an idea for a new weapon that might win the war - or lose it if Germany builds it first. All he needs do is convince the US Government to overlook his enemy alien status. And commit $2 billion to build a hypothetical weapon that may or may not work. The scientist is Leo Szilard. His is the story of the bomb you only thought you knew.

REVIEWS
"Atomic is thrilling."
Riverfront Times (St. Louis, 2016)

"Intelligent, thought provoking with a hot rock score that sizzles."
Times Square Chronicle (New York, 2014)

"Compulsively watchable... blows the roof off the theatre."
Theatremania (New York, 2014)

"It's a history lesson, it's a rock musical with a dramatic soundtrack, it's a thought provoking and great entertainment."
Its All Theatre (Michigan, 2016)

"A blistering standing ovation. 5/5."
CriticalBlast (St. Louis, 2016)