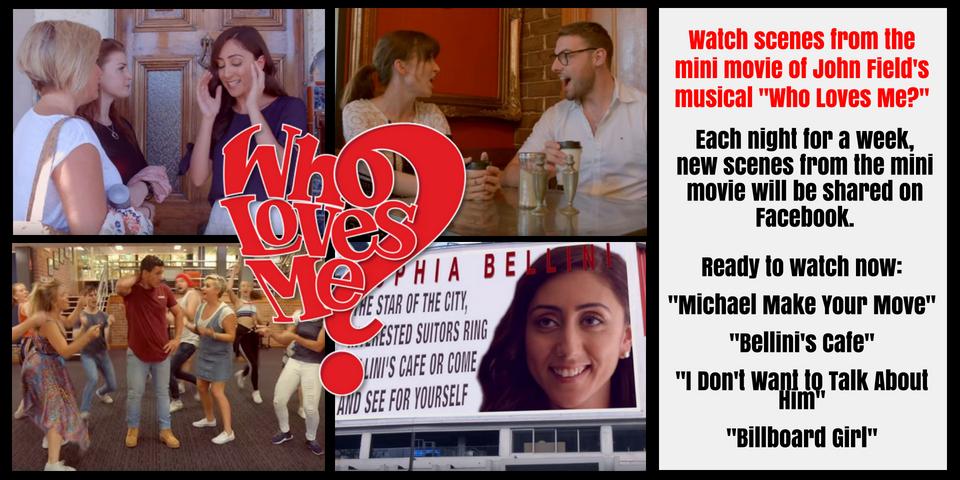 Watch scenes from the mini movie of John Field's musical "Who Loves Me?"
25 Jun
John Field and co. have been working on a mini movie of my musical
WHO LOVES ME?
...and it's ready!
Released one at a time over about a week scenes from the movie will be shared on Facebook. Then the fifteen minute mini movie of this very moving musical will be released.
and more to come...
For a limited time read the full script for FREE,
here
.