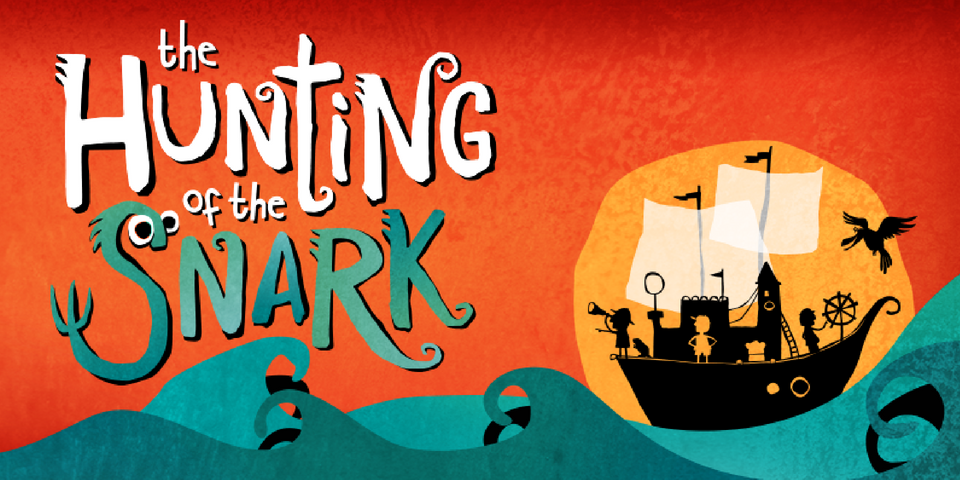 From the West End - "The Hunting of the Snark"
16 Jul
A family musical adventure direct from the West End.
THE HUNTING OF THE SNARK
Music & Lyrics by: Gareth Cooper
Written by Annabel Wigoder
Casting: 2M, 2F, 1M or F

Running Time: 70 minutes
The impossible voyage of an improbable crew to hunt an imaginary creature is brought magically to life in this sparkling musical comedy adventure for 4 to 94 year olds. Enter the imaginative world of Alice in Wonderland creator, Lewis Carroll, in this brand new, highly original, ultra-modern adaptation inspired by his beloved classic poem. This show features five high-energy actors, a life-like puppet, fantastical characters, and lashings of daft humour.
A riotous ragtag gang of bold adventurers including the Banker, the Boy, the Butcher, the Baker, the Bellman and the knitting Beaver set off on a quest to catch the mythical Snark? On the journey they encounter the Jub Jub bird, the sly Bandersnatch and the dastardly Boojum? Can a Snark be caught with soap? Will the Beaver escape the hungry Butcher's clutches? Will the Baker remember his name? Does anyone know what a Snark actually looks like?
Side-splittingly funny, joyful, fast-paced and bursting with an award-winning soundtrack of witty and memorable songs,
The Hunting of the Snark
will delight, excite and entertain the whole gang.
Materials: Accompaniment CD, Piano-Vocal Score
"It's foolish, mad and a barrel of laughs.*****" --Broadway World

Productions

17 - 22 July
Tickets from $27