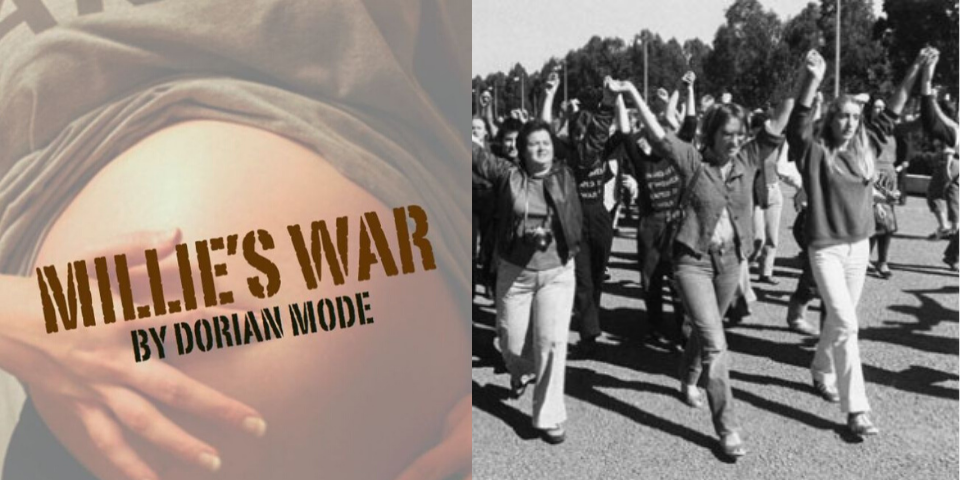 FREE READ FRIDAY!
22 Apr
April 25th, 2020
There is no question that April 25th is an important and serious day for remembrance. While we remain isolated, we hope you find some lighthearted relief in this week's
Free Read - MILLIE'S WAR by Dorian Mode
.
MILLIE'S WAR
By Dorian Mode
Full Length Play, Australian, Comedy, 1910s / WWI, 1980s
Casting: 4M, 3F
Based on historical events, Millie's War is set in the 1980s when a number of women attempted to join official ANZAC Day marches across Canberra to commemorate women raped in war. Fourteen women were arrested. The following year, again in Canberra, around 250 women attempted to join the tail of the official ANZAC Day march but were stopped by police. The police were acting under a Section 23A of the Traffic Ordinance, a section conveniently gazetted the day before the march. Approximately 64 people, mainly women, were arrested and charged.
More Information
FREE READ: DOWNLOAD MILLIE'S WAR SCRIPT
OTHER LIGHTHEARTED WAR TIME PLAYS
DAD'S ARMY
By David Croft and Jimmy Perry
Full Length Play, Comedy, 1940s / WWII
CASTING: 9M, 3F, 10M or F
The classic BBC TV comedy series of the Home Guard of Walmington-on-Sea who battle daily against the Germans and local ARP Warden Hodges, comes to the stage complete with all the well-loved characters: "stupid boy" Pike, "Don't panic, don't panic" Jonesey, "Doomed, we're all doomed!" Fraser, "May I be excused, sir?" Godfrey, and all under the command of the redoutable Captain Mainwaring and his effacing deputy Sergeant Wilson.
More Information
Short Plays from DAD'S ARMY
M*A*S*H
Adapted by Tim Kelly from the book by Richard Hooker
Full Length Play, Comedy
CASTING: 15M, 15F
This is a wild, free-flowing comedy that's easy to stage. M*A*S*H stands for Mobile Army Surgical Hospital, and joining it are two unpredictable madcaps, Hawkeye and Duke. They can't be dealt with casually, however, because they are also two of the best chest surgeons in South Korea. They decide to wage a campaign to get a young Korean to the United States and entered in a good school.
The thread of this effort helps tie together the pileup of comic adventures that pyramid right before the eyes of your astonished and hysterical audience! It's all here, including a little romance mixed in with dramatic moments and a genuine love of life.
More Information
'ALLO 'ALLO
By Jeremy Lloyd and David Croft
Full Length Play, Comedy
CASTING:10M, 5F
Based on the hugely successful British television series that ran for seven seasons, this uproarious comedy relates the adventures of a hapless cafe owner, Rene, in occupied France. You can see all of your favorite TV characters in the flesh, including Rene's tone-deaf wife Edith, Major-General von Klinkerhoffen and the Gestapo officer Herr Flick!
More Information