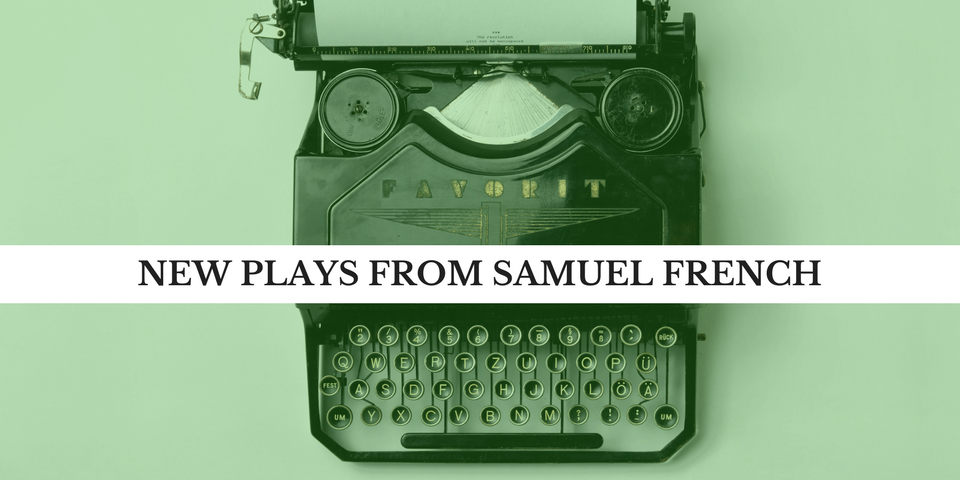 New Plays from Samuel French
24 May
New plays from Samuel French, including the 2017 Pulitzer Prize finalist, The Wolves.
By Sarah DeLappe
Full Length Play, Dramatic Comedy, Contemporary
CASTING: 10F
Left quad. Right quad. Lunge. A girls indoor soccer team warms up. From the safety of their suburban stretch circle, the team navigates big questions and wages tiny battles with all the vim and vigor of a pack of adolescent warriors. A portrait of life, liberty, and the pursuit of happiness for nine American girls who just want to score some goals.
FINALIST! Pulitzer Prize for Drama (2017)
WINNER! Relentless Award for Playwriting (2015)
By A. Rey Pamatmat
Full Length Play, Dramatic Comedy, Present Day
CASTING: 4M, 3F
Rod thinks the game is fixed. Momo's still learning the rules. Twee doesn't think winning is enough. JJ hates his hand. And why the hell is Henry still playing? Two families (and some guy named Henry) panic with hilarious and heart-breaking results when they realize their parents won't be around forever. Can anybody prepare for the inevitable moment when they're the ones left holding all the cards?
By Eliza Clark
Full Length Play, Comedy, Contemporary
CASTING: 3M, 2F
Middle-aged super fan Peter finds himself in a makeshift interrogation room at the mercy of Comic Con security after violating the restraining order placed against him by his favourite television starlet. Peter is determined to fulfill his destiny: a meeting with the twenty-three-year-old Chiara where he can deliver her an important and mysterious message. Everyone has a fantasy, and soon they'll collide with each other, and with reality.
More information
By Samuel D. Hunter
Full Length Play, Drama, Contemporary
CASTING: 2M, 5F
Twenty-five years ago, a motley group of friends met as kids at a summer camp where the head counselor secretly taught them that their disabilities could be "cured" through the power of prayer. Today, the group has gathered to mourn the untimely passing of one of its members. Over the course of the night, old wounds are uncovered, friendships are tested, and the truth surrounding their late friend becomes troublingly clear.
By Phil Olson
Full Length Play, Comedy, Christmas/Holiday, Contemporary
CASTING: 3M, 4F
It's Christmas Eve, and a young newspaper reporter on the brink of being fired has been assigned a last-chance story about a typical family Christmas -- his family Christmas. He goes home to his recently widowed mother, his crazy uncle, his eccentric grandmother, and his battling siblings and their neurotic spouses, who provide no shortage of material.
---
Looking for something else? Find all the plays we represent
HERE!