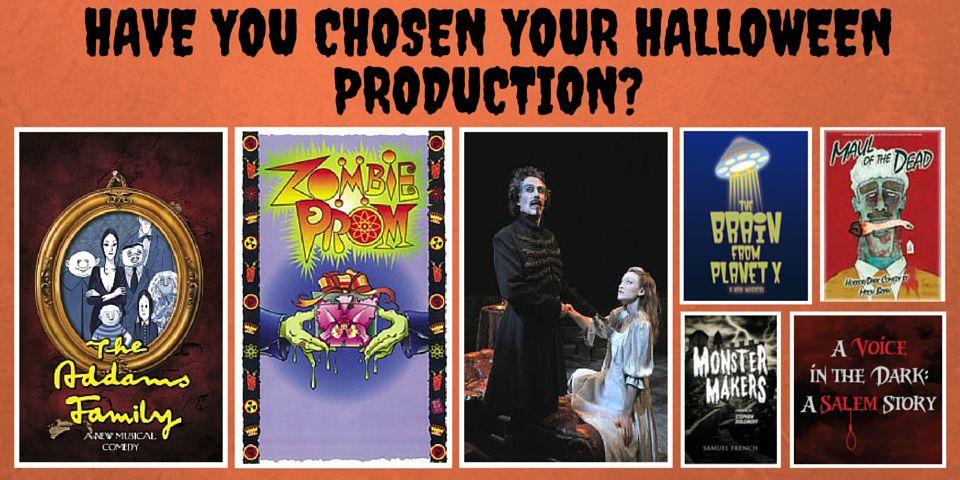 Have You Chosen Your Halloween Production?
18 Apr
Yet to decide on a spooky title to perform later this year? Have a look through some of our most popular Halloween titles, as well as some new ones!
By Stephen Dolginoff.
Full Length Musical, Comedy, Parody/Spoof, 1930s, 1970s, 1920s
CASTING: 4M, 1F
A musical triple-feature inspired by three monstrously true, behind-the-scenes tales of the most famous monster movies in cinema history!
By Elizabeth Downing and Stageworks Media.
Full Length Play, Drama, 17th Century
CASTING: 3M, 7F, 5M or F
Abigail Hobbs, a shy, yet kind 15-year-old, lives a modest, happy life. But things are changing in Salem, Mass. Healthy girls are becoming ill and whisperings of the devil are in the air. Two women have been hung as witches, and a third accused is missing still.