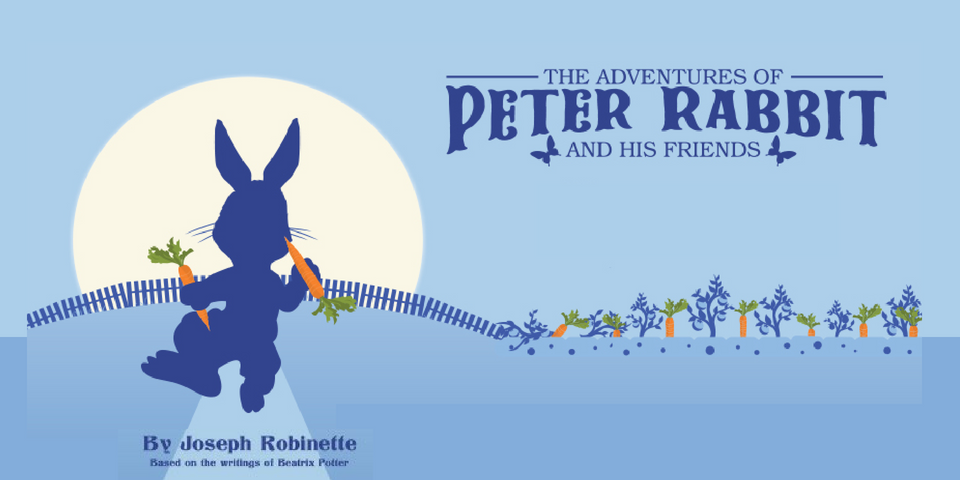 Win children's hearts with the lovable Peter Rabbit on stage
9 May
With PETER RABBIT THE MOVIE capturing children's imaginations and winning their hearts, you can too with these musical and play adaptations of Beatrix Potter's rebellious rabbit.
By Joseph Robinette
Book, music and lyrics by Patty Carver. Musical arrangements by John Bowen.
By Joseph Robinette. Based on the writings of Beatrix Potter.
Full-length Play, Comedy, 75 minutes
Cast size: 7M, 8W (fewer with doubling or can be expanded up to 25)
Awards: The Charlotte B. Chorpenning Playwright Award
Script: A$19.95
The lovable Peter Rabbit hops from storybook character to the stage in this adaptation that's sure to win children's hearts.
Both entertaining and educational, this play is a must for any child—or adult—who has ever fallen under the magical spell of Peter Rabbit and his many friends.
Simply staged, this play is ideal for any space and every budget.
Book, music and lyrics by Patty Carver. Musical arrangements by John Bowen.
Based on the story by Beatrix Potter.
Musical, Fantasy, 60 minutes
Cast size: 2M, 3W (3 either gender optional, chorus of bunnies as desired)
Flopsy, Mopsy, Cottontail and Peter are excited because it's spring. The weather is beautiful, and the bunnies are free to explore the springtime meadows and countryside.
Presented in an interactive style including sing-alongs, audience participation and a strong educational message, this new take on Beatrix Potter's well-loved children's story comes to life in an original musical for prekindergarten through third grade.
The Amazing Adventures of Peter Rabbit is a fast-paced, energy-packed musical treat.
Please don't hesitate to
contact us
with any questions you may have.