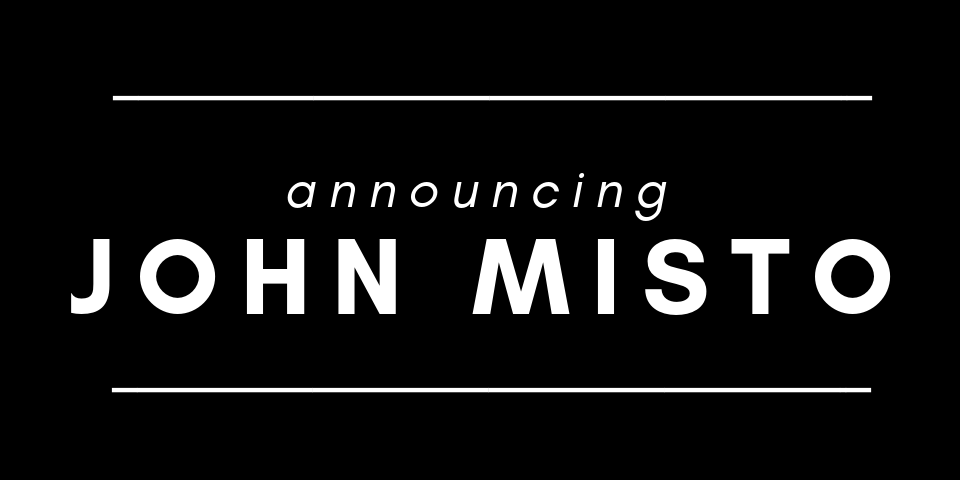 Origin Theatrical to represent the works of John Misto
6 Dec
Sydney, December 2018:
Origin Theatrical is thrilled to announce representation of the works by playwright, John Misto.
---
"Misto's writing gifts are so enormous as to be daunting."
James Waites, Dramatic Critic - The Sydney Morning Herald
---
John Misto is a multiple award-winning Australian playwright and scriptwriter. He specialises in writing strong stage roles, both in dramas and comedies, for older actresses.




Misto's most recent play,

Lip Service

, a comedy about 90 year-old Helena Rubinstein, had a sell-out season at Park Theatre in London (under the title of

Madame Rubinstein

) and has enjoyed successful seasons in Sydney and Melbourne. The play has also been performed in Prague and Lithuania. It is scheduled for a national tour of Israel in 2019.




Misto's other plays include

The Shoe-Horn Sonata

, a powerful two-hander for actresses in their 60s. It is one of Australia's most frequently staged plays.

The Shoe-Horn Sonata

had a tremendous audience impact when it was first performed at Sydney's Ensemble Theatre. For the first time in its history, the Ensemble had to distribute small packs of tissues for audience members.




The Shoe-Horn Sonata has been studied in schools in New South Wales for twenty-years; it has been reprinted 19 times and has sold sixty thousand copies. It won the New South Wales Premier's Literacy Award for Best Play and the Australia Remembers National Playwriting Competition. The Shoe-Horn Sonata has also been performed in London, Prague and Finland.




John Misto has also written

Dark Voyager

, a Hollywood Babylon-style comedy about a turbulent dinner party thrown by gossip columnist, Hedda Hopper for the ageing Bette Davis, Joan Crawford and Marilyn Monroe.

Dark Voyager

had a very successful season at Sydney's Ensemble Theatre.




Misto's other play,

Harp on the Willow

, also had a hugely successful sell-out season at Sydney's Ensemble Theatre.

Harp

tells the true story of Irish folk singer, Mary O'Hara, and the twelve years she spent as a nun in an enclosed convent, following the death of her husband.

Harp's

mixture of drama, comedy and songs proved a massive hit with audiences.




Harp on the Willow won the Rodney Seaborn Award for Best Play.




John Misto is also the co-writer of Peace Train -- the Cat Stevens Story which has enjoyed several successful national tours of Australia.




John Misto is an established scriptwriter and his telemovies and scripts have won many awards including the Queensland Premier's Literary Award, three Australian Film Institute Awards, three Australian Writers' Guild Awards and a Gold Plaque at the Chicago Television Awards.




John Misto has degrees in Arts and Law from the University of New South Wales.
---
"Older actresses are always bewailing the act that there are no strong roles for women over fifty. They'll change their minds once they read my plays.

I have written four plays specifically for older actresses between 50 - 80 years of age. All four plays have been performed professionally, two have been published and they have all been successful at the box-office."
- John Misto
---
JOHN MISTO PLAYS: