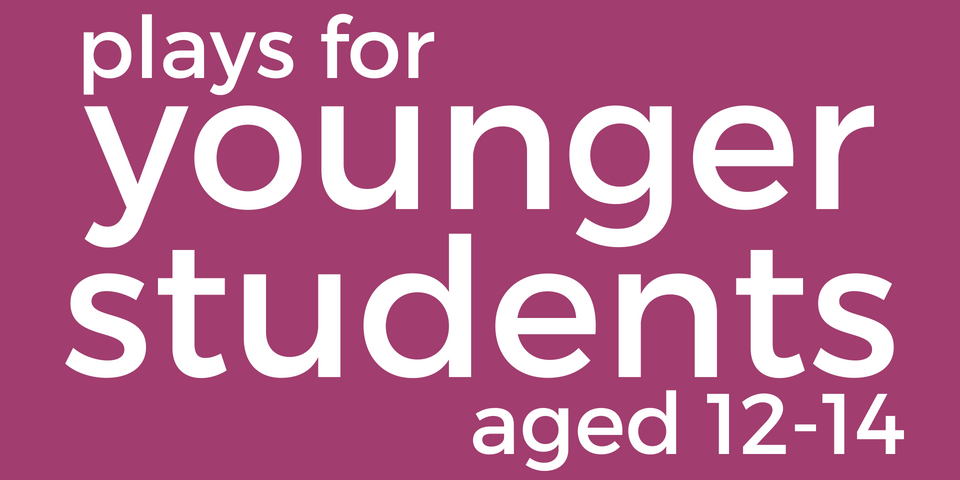 Plays for a young cast aged 12-14 years.
13 Aug
PLAYS FOR A YOUNG CAST
If you have young students and are looking for a play to perform, have a look at these recommendations from Samuel French for students aged 12-14 years.
Alan Ayckbourn
Short Play, Comedy, Contemporary
22M or F
This is a bright comedy by the famous English comic playwright about the extraordinary powers of Ernie Fraser, a dreamer with a difference. Ernie has a vivid imagination and his thoughts have the disconcerting habit of turning into reality.
J. M. Barrie
Full Length Play, TYA, Fantasy/Adventure, Drama
8M, 4F, 38M or F
The everlasting classic account of two boys and a girl who follow Peter Pan and the invisible fairy, Tinker-Bell, into Neverland, where children never grow old and where Captain Hook and his pirates are outwitted.
Philip Ridley
Full Length Play, TYA, Drama
3M, 3F
Beneath a sky full of stars a decision is made. This decision sets off an astonishing chain of events. And a journey involving a talking leopard, a greedy King, a magical bird, a tidal wave, a Sea Witch, a lost soldier, a devious dolphin, a war -- and a trail of feathers in the snow...
Carol Ann Duffy / Tim Supple
Full Length Play, Drama
4M, 3F
Funny, magical, cruel and wondrous, the folk classics Little Red Riding Hood, Snow White, Rumpelstiltskin and others from the Brothers Grimm are presented here in acclaimed poet Carol Ann Duffy's enchantingly fresh adaptation, with a beguiling and vigorous dramatisation.
Frances Hodgson Burnett / Jessica Swale
Full Length Play, Drama, Adaptations (Literature), 1910s / WWI
5M, 6F
When a twist of fate leaves Mary Lennox orphaned, she finds herself on her way to England to live with her distant uncle in the desolate Misselthwaite Manor. But when Mary starts hearing strange noises in the night, she sets out to discover the house's secrets....