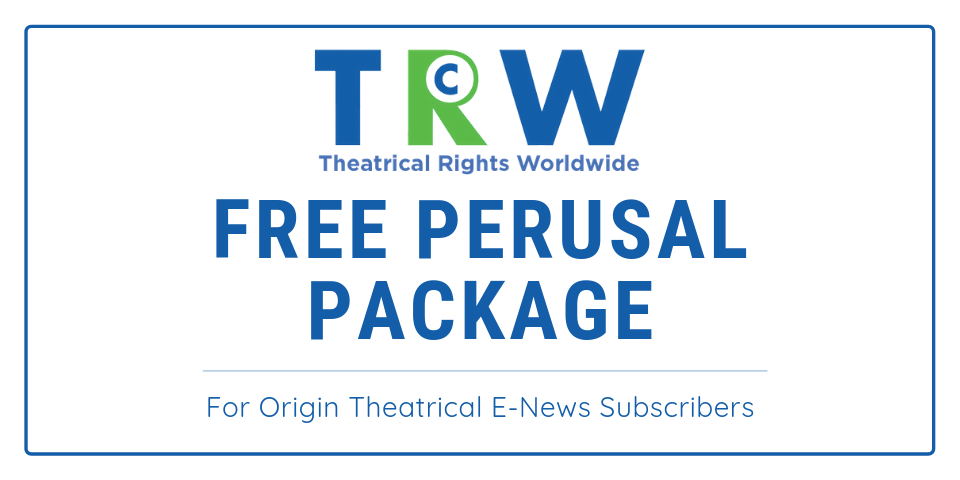 TRW MUSICALS FREE PERUSAL PACKAGE
26 Aug
FREE PERUSAL PACKAGE FOR E-NEWS SUBSCRIBERS
Thinking about your next show?
Next week we will be offering our Origin Theatrical e-news subscribers a TRW Musicals - Free Perusal Package.
This complimentary Perusal Package has a mixed collection of shows including one for fan of pirate stories, those who love the colour pink, one for the teens, one for older actors and a hit musical revue.
Subscribe by entering your email address in the pop-up Email Subscription box on the home page.
Don't forget to confirm your subscription via the email you receive.
Then watch your inbox for the TRW Musicals - Free Perusal Package next week.