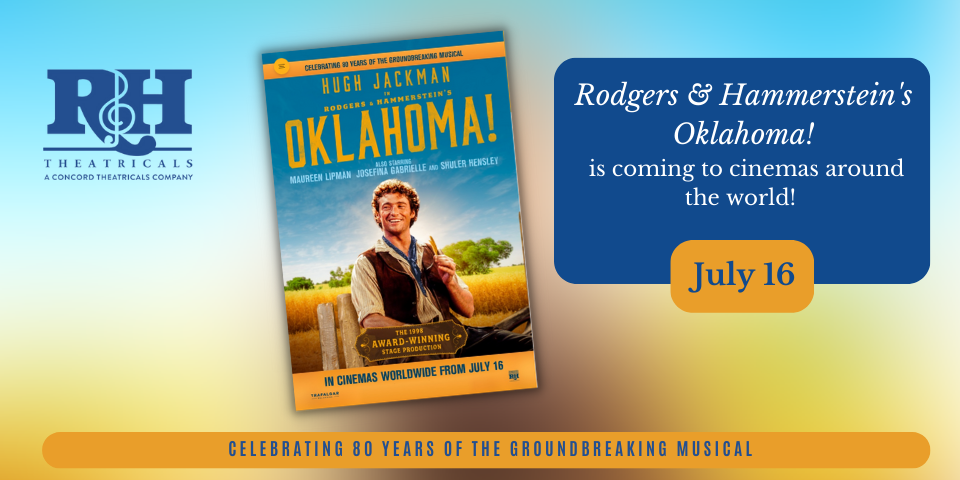 Oklahoma! Celebrating 80 Years!
6 Jul
Rodgers & Hammerstein's Oklahoma! is coming to cinemas around the world!
The record-breaking 1998 production that made Hugh Jackman a star celebrates its 25th anniversary this month, AND the original stage production of Oklahoma! first opened on Broadway 80 years ago in 1943!
Celebrate these milestone anniversaries by seeing the '90s film in cinemas this month for two days only! Find out where it's playing near you:
https://www.oklahomaincinemas.com/

Get Ready For Your Cinema Experience With These Classic Tunes...
"Oh What a Beautiful Mornin'" Official Lyric Video
Performed by Hugh Jackman
"People Will Say We're In Love" Official Lyric Video
Performed by Josefina Gabrielle & Hugh Jackman

There are two versions of this groundbreaking musical available to perform