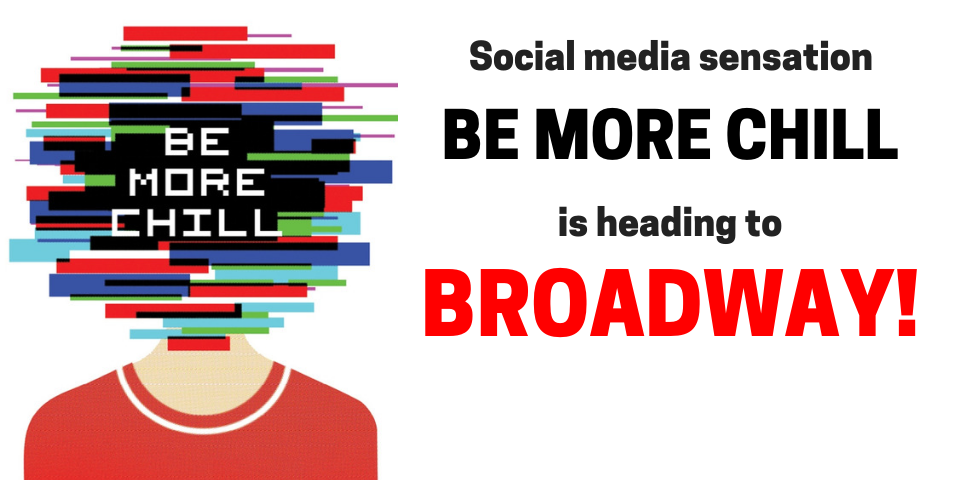 "'Be More Chill' Is Heading to Broadway, Fueled by Social Media"
11 Sep
"'Be More Chill' Is Heading to Broadway, Fuelled by Social Media"
The New York Times - by Michael Paulson
"Among those who saw the show this summer: Robert Wankel, the president of the Shubert Organization, which then offered the producers the Lyceum on Broadway. Mr. Wankel said he had been struck by the youthfulness of the show's fan base, a sharp difference from the usual Broadway audience. "This has truly been created by social media, which is fantastic," he said. "Social media these days, I don't have to tell you, can make or break something, and in this particular case, they're loving it.""
Music and Lyrics by Joe Iconis Book by Joe Tracz Based on the novel by Ned Vizzini
Full Length Musical, Dark Comedy, Comedy, Present Day, Contemporary
Casting: 6M, 4F
Synopsis: Jeremy Heere is just an average teenager. That is, until he finds out about "The Squip" -- a tiny supercomputer that promises to bring him everything he desires most: a date with Christine, an invite to the raddest party of the year and a chance to survive life in his suburban New Jersey high school. But is being the most popular guy in school worth the risk?